Offsite Construction – the Next Generation of Housebuilding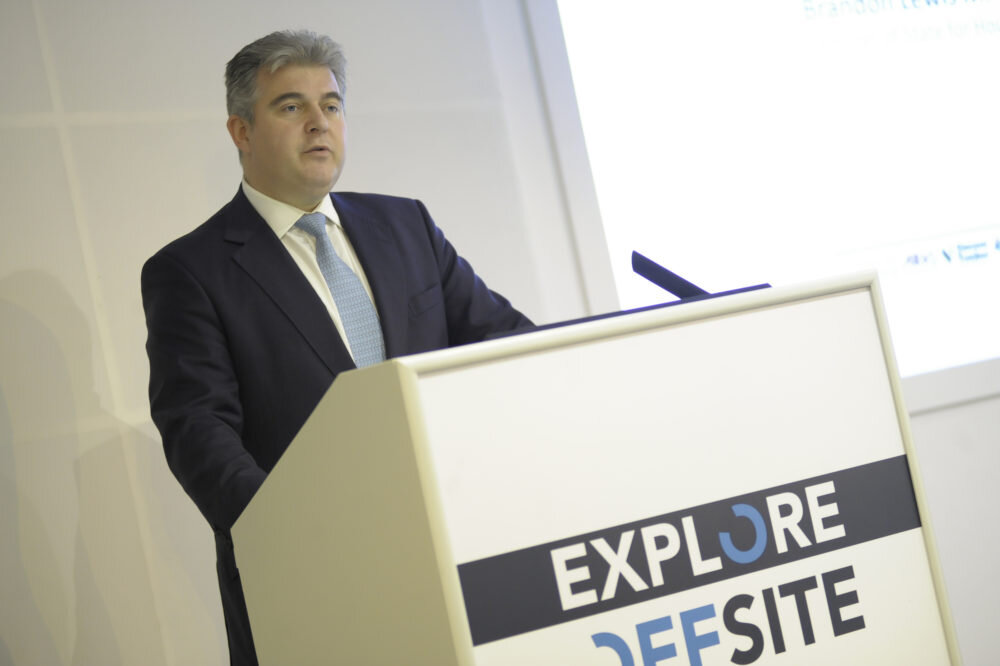 "For the first time in a generation, there has been a general election in which the housing crisis was front and centre" – this statement comes from an open letter written to Housing Minister, Brandon Lewis MP, from Shelter chief executive, Campbell Robb. With the rise of the UK population over the past 20 years and housebuilding numbers reaching historic lows, it is no surprise that on the eve of polling, the housing crisis took the place of the fourth biggest issue for voters.
Now that the new government is in place, the coming months will define housing sector investment and provide incentives for the greater use of innovative methods of building, such as offsite construction, over the course of the next parliament. Alongside the private sector, housing associations and local authorities will play a crucial role in building genuinely affordable homes and boosting supply. Housebuilding is traditionally a detailed, time consuming and expensive process. In order to create a sustainable, robust building sector, there is a need for advanced and pioneering methods of construction to be exploited.
Offsite construction produces systems that are manufactured to exceptional levels of accuracy, ensuring minimal defects and excellent 'as built' performance. With other methods of construction, significant contingencies have to be allocated for unpredicted situations. Cost certainty is at the forefront of priorities for developers and affordable housing providers and offsite construction eliminates the risks of overspending. Through the speed of construction that offsite methods deliver, a faster return on investment is gained which is a huge benefit to local authorities, housing associations and developers.
Offsite construction offers many clear benefits to enhance our housing industry. These benefits will be discussed at the next Explore Offsite – Housing event, being held at The National Motorcycle Museum, Birmingham on 07 July 2015. From the future of public sector housing to mixed use and private sector investment and the technologies on offer, this combined conference and exhibition will provide the critical analysis industry experts need to develop their business strategies and consider alternative methods to deliver sustainable, energy efficient homes, at a lower cost and a faster pace.
The event will focus on industry issues such as keynotes from the new government on its 'manufactured housing' priorities, discussions with public and private sector clients on their initiatives and case studies of live projects, from the teams delivering them.
Now that a wave of public concern has pushed housing to the top of national agenda, without direct action and the exploration of alternative building methods, the housing shortage will continue to become more acute and housing prices will continue to grow.
Tickets for Explore Offsite are just £95 +VAT and include; entry to the conference and exhibition, car parking and lunch and refreshments throughout the day.
RSL's and Registered Providers receive a 50% discount simply enter: EXPLORE50
Book now to avoid disappointment:
http://www.exploreoffsite.co.uk/book