First Panasonic Premier Rewards delivered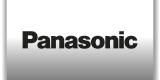 Panasonic is delighted to announce that Installers are already starting to claim their rewards from the new Panasonic Premier Reward Scheme launched in November 2017.
Warren Davies, Sales Manager for DYSK Air Conditioning, one of Panasonic's UK distributors, is delighted to be taking part in the scheme and was pleased to be able to deliver the first Panasonic Premier Rewards to their customer and installer, Cool Dynamics Ltd.
Cool Dynamics had ordered a substantial 89 Panasonic VRF units for a project in Central London during October 2017 – the first month that the new Panasonic reward scheme was running.  The Panasonic VRF system is specifically designed for energy saving, easy installation and high efficiency performance, with a wide choice of outdoor and indoor unit models and unique features which are designed for the most demanding offices and big buildings.
Chris Clarkson – Managing Director of Cool Dynamics was "thrilled to receive the Panasonic Premier Reward points to start off the scheme and great that the Love2Shop rewards were delivered in time for Christmas" – Chris has now redeemed his points with Love2Shop where he will be able to spend as he wishes in a wide variety of outlets both in stores or online.
Chris talked about the relationship that he has built up with Warren and the team at DYSK over the last ten years. "We have built up a good relationship and a mutual trust over the years, therefore when I spoke to Warren about this particular project in London, I knew that I could trust him to offer a good long-term solution for our client who seems very pleased so far with their new Panasonic VRF units that offer a sustainable and economic solution."
Tony Nielsen, UK Pre-Sales Manager at Panasonic added "We have been pleased with how the new reward scheme has been received by our customers thus far with many installers now starting to claim their rewards. We have been running several schemes over the years, but this one certainly seems to have captured the imagination of our distributors. Customers receive monthly points statements and they can either opt to redeem them that same month or save them up over the course of a year. We have spent a lot of time researching the best possible scheme to thank our valued customers and are confident that the new scheme will be a success and add value."
For more information, please visit www.aircon.panasonic.eu.