SPATEX 2019 – the moral of the story is… take the weather forecast with a pinch of salt!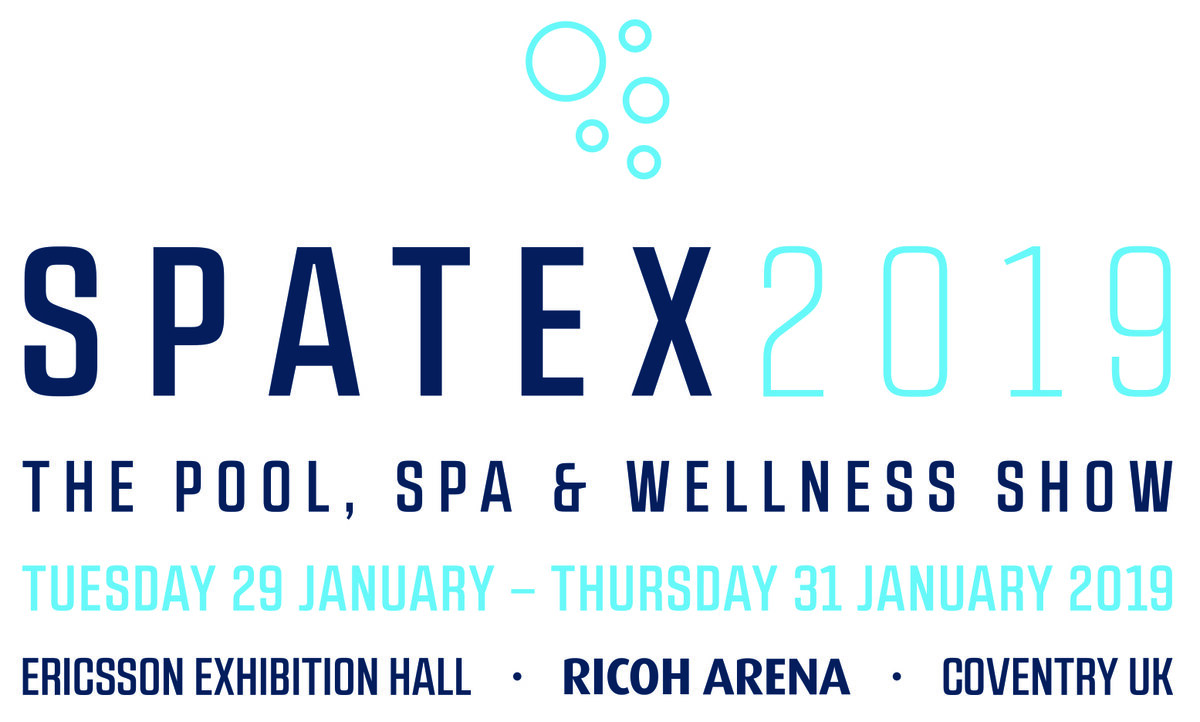 Wind, rain, snow, ice – you name it… every contra-indication to travel in the UK was broadcast far and wide on the eve of SPATEX 2019 with the messages becoming increasingly gloomy as the Show went on. Thankfully, bar a smattering of frost and ice, the inclement weather didn't materialise with anything like the severity the forecasters had been threatening, and certainly not in Coventry, but the die had been cast and the country was on red alert.
Feel good factor
Nonetheless, we were rewarded with a record first day, with visitor numbers 5 per cent up year on year. Over the Show's three days we recorded very respectable visitor numbers, which aligned very much with those of 2017. However, it's not the quantity but the quality that is important and 2019 very much ticked the quality box.
The Show was brimming with an air of optimism and positivity. Almost without exception, exhibitors reported a steady flow of high-quality visitors throughout the three-day event. The stands were busy and the aisles were thronged with visitors doing business but it's undoubtedly best to leave it to the words of some of our exhibitors, many of whom have kindly sent us their thoughts:
Chris Mumford – MDH Wireless
"This is the first SPATEX we have exhibited and it has been very beneficial for us. We have had some really positive leads including from Ireland and multiple leisure centres."
Dominic Moseley – Villeroy & Boch
"Fantastic Show. The first two days we received non-stop enquiries. The quality of leads has been excellent and it has attracted the right customers. We will be re-booking the same space next year. The build up was very easy and hassle free, the free coffee and tea is always a plus as well."
Neil Murray – Certikin
"It's been a really successful Show and we are really pleased with the flow of good quality enquiries. I am looking forward to SPATEX continuing to grow."
Anthony Schneikert – Spasolutions
"We have been in the industry for 17 years but this has been the first time that we have exhibited at SPATEX before. We used the Show as a platform to launch the Ikon spa and we have received a fantastic response. We will definitely be back next year."
Melanie Killen – Recotherm
"This is our first year of exhibiting in our own right and it is definitely a Show we will be returning to in 2020. We have come away with a few good pool contractor contacts and end user visitors. It's been a great experience."
Jon Hicks – Spaeuro
"It's been another excellent Show. We took some big orders for both our spa covers and filters.
Julian Hunnable – Fairlocks
"One of the best shows that Fairlocks has enjoyed and credit should go to Organiser, Michele Bridle and her team in making the event such a success. Now let's look forward to a successful summer season. Great to catch up with old friends and meet some new ones. Roll on SPATEX 2020!"
Sarah Mills – On-Site Pool Linings
"This has been our best Show so far. The second day proved our busiest, with lots of requests for quotes of natural pools and ponds. The build-up and breakdown all ran smoothly."
Darren Tillyer – GMT Spas International
"We had an excellent Show! Regardless of what the foot fall was after all the weather warnings not to travel, we consider that this year has been the most positive for us in respect of the quality of consistent enquiries over the three days including a number of swimming pool installers that to date we have never supplied spas to. We're going to be very busy following all these enquiries up. Our thanks go to Michele and the team and the Ricoh Arena."
Gil Gingell – Darlly Europe

"It was a great Show for us. There was a lot of interest in our SaniStream filtration system including some visitors from Center Parcs. Organiser, Michele Bridle has made this 23rd edition her best yet!"
Mark Osman – Heatstar
"The setup was the smoothest we have had so far and the support from Michele and her team was efficient and professional as always. Planning now starts for 2020, which is Heatstar's 40th anniversary."
Thank you from the SPATEX Team
SPATEX appreciates the time and trouble that all our exhibitors and visitors took in coming to the Show and we hope it was a rewarding experience for all. Let's end with a quote from one of our many international visitors…
Paul Verhoog – Interhiva:
"Besides the fact that I really like the Show in general; I have had several very good meetings. I think the service of ordering and paying for the taxi for international visitors is extraordinary and I really appreciated it."
And, the winners are…
Each day at SPATEX 2019, we asked delegates to drop their business cards into a box on the Help Desk to take part in a prize draw.  We have now drawn the winning tickets and we are delighted to announce that Graham Beddis has won two tickets to the Bon Jovi concert at the Ricoh Arena on June 23rd 2019 and Graeme Wilson a couple's night away at a DoubleTree Hilton.
Congratulations also go to the lucky winners of our daily raffle prize who each receive a pair of much-sought after Apple AirPods.
Richard Tucker of Pentagon Tiles
John Barnwell of Pool & Spa Centre
Charlotte Hotchin of Rotospa
The early bird catches the worm…
The 24th edition, SPATEX 2020, returns Tuesday 28th to Thursday 30th January at the Ricoh Arena, Coventry CV6 6GE. To avoid disappointment, book your stand space NOW and catch the EARLY BUY RATE (available until May 17th). Please contact the: [email protected] or [email protected] Tel: +44 (0) 1264 358558.