Bristol builder scoops £14,000 Rolex watch @BOTB_Dreamcars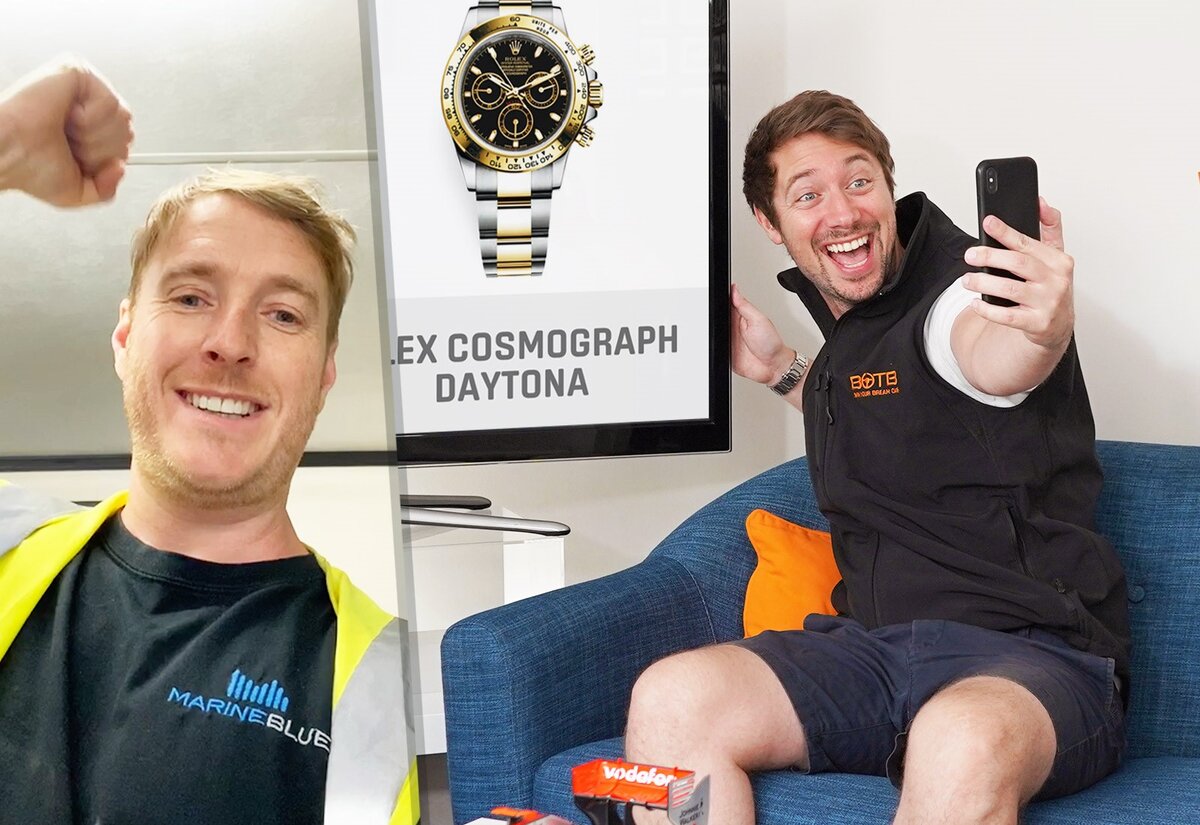 A Bristol builder is the talk of the construction site after scooping a £14,000 Rolex watch through luxury lifestyle competition BOTB.
John Boulton, 40, was hard at work when BOTB presenter Christian Williams video called him to tell him he'd won a brand-new Rolex Cosmograph Daytona, worn by the likes of Mark Wahlberg and Conor McGregor, worth a cool five figures.
John, who simply had to answer a question about cars to enter the weekly online competition, was in shock and now has no excuse to be late!
"Christian, I've been waiting a long time for you to call me," he said. "It must be because I'm wearing my lucky hi-vis pants!"
Since being founded in 1999 by William Hindmarch, BOTB has given away over £34m worth of prizes, including supercars, cash and holidays.
BOTB fans can play for holidays, cash, watches and more in the lifestyle competition.
"I'm a huge Rolex fan. I've got a Rolex Milgauss and a GMT but I've wanted the Daytona for a long time – they're hard to come by," John added.
John, who owns house building company Marine Blue, has been playing for the high-profile watch for more than a year.
"It's come at a perfect time really. I turned the big 40 a few weeks ago but was unable to celebrate because of the Coronavirus. I had a family holiday booked to Singapore and Thailand."
BOTB's Christian Williams, who surprises winners every week, was thrilled to give John the good news.
"John seems like a really nice guy and a good laugh – I'm really pleased for him. I hope he has a lot of fun wearing it, although I'm not sure he'll be wearing it to the building site!"
To see John's shock reaction alongside a host of other lucky winners, head over to BOTB.com.