What did companies that saw significant growth during and after the previous recessions have in common?
In these challenging times, we need to look at those IPG suppliers who are not just flying their 'open for business as usual' flag but are continuing to innovate and introduce new and exciting products to the marketplace.
Multipanel, the UK's leading brand of waterproof wall panels for bathrooms, recently announced the launch of the Neutrals Collection, an exciting addition to their plywood collections which offers consumers greater flexibility in bathroom design and full room application.
Comprising five subtle colours: Creamy White, Parchment, Clay, Dove Grey and Pebble Grey, these contemporary decors are reminiscent of painted walls with a stunning eggshell finish and have been hand-picked to complement the best sellers from the existing Linda Barker, Classic and Heritage Collections.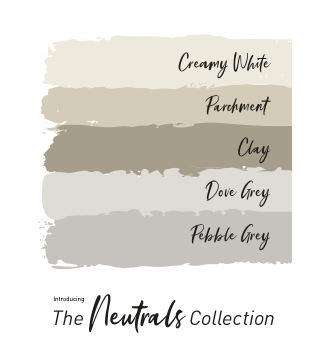 The Neutrals Collection comes with all the same great benefits of the existing marine grade plywood collections. They are 100% waterproof with no need for grout, fast and easy to install thanks to Multipanel's unique Hydrolock ® installation system ensuring a virtually seamless connection. Made using FSC certified materials, the collection is 100% recyclable, easy to clean and maintain and comes with a 15-year warranty. And, importantly in the current climate, it is made in Britain.
John Mortimer, Sales Director, at Multipanel said: "By introducing the Neutrals Collection we are offering consumers even more choice and flexibility in bathroom design. We are confident that our 'perfect pairing' solution will inspire consumers to become more adventurous in their choice of bathroom décor."
The launch is being supported by a complete brochure redesign featuring a step-by-step style guide and designer recommendations. Customers and Installers now have access to new digital assets via the Multipanel website (registration required) to support the launch.
David Cairns, IPGs Head of Supplier and Commercial Strategy said: " This is a good news story, its reassuring to see that in times of chaotic change, a  British manufacturer is investing in products and marketing."
During the infamous credit crisis in 2008, research revealed that companies that started to invest more in marketing during this time showed to perform better in the post-crisis period and experienced an average growth in market share of 1.3%. New products that are launched during recessions tend to have a greater and longer-lasting impact during these times than during others.
Companies that saw significant growth during and after the previous recessions had the following factors in common; they acted early, they had a long-term vision and they focused on growth, instead of cost savings.
Nike Lovell, Head of Marketing at The IPG said: "For any organisation in times like these, it is especially crucial to focus on good marketing and Multipanel have done just that. The British consumer may now appreciate the value of products made in the UK."
For more information please visit: https://www.the-ipg.co.uk/
This slideshow requires JavaScript.