Ten Years Younger? Cedral brings the Midas Touch to RNLI lifeguard hut @CedralUK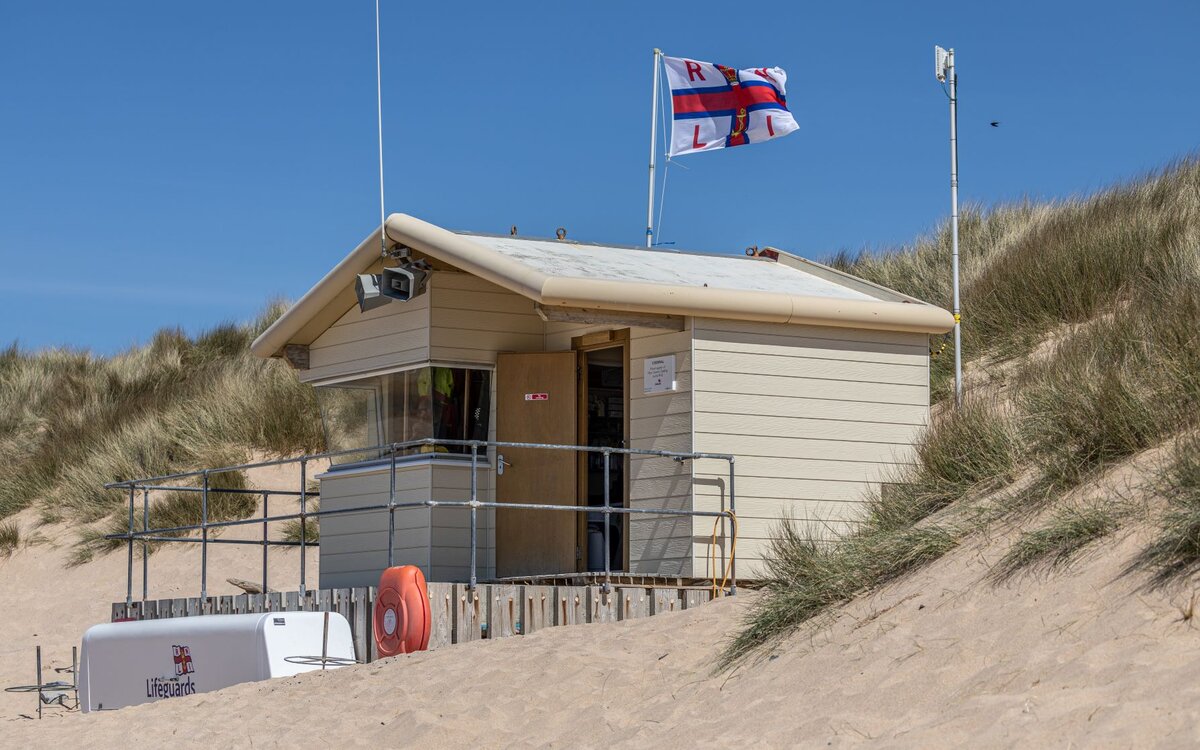 Over the winter of 2021, Cedral helped to refurbish the RNLI lifeguard facilities at Cornwall's Constantine Bay by donating fibre cement cladding to completely renovate the existing lifeguard hut and covering all costs of installation.
Exposed to the elements on Cornwall's rugged north shore, tough and durable fibre cement cladding was ideal for the job. Built to withstand the harshest conditions, with a minimum life expectancy of 50 years, flush fitting Cedral Click tongue and groove weatherboard was specified.
For this project, the CO2 beige board selected blended perfectly with the beach environment – not just hard working, but beautiful too.
The cladding's low maintenance requirements will reduce upkeep costs for the RNLI as fibre cement doesn't rot, rust, warp or crack and is fire, insect, bacteria and algae resistant. The timber effect frontage complements the natural environment while weather proofing the facility through the harsh winter storms.
RNLI Lead Lifeguard Supervisor for the area Max Setti is incredibly grateful to have received the donation, which has enabled them to significantly upgrade their facilities at Constantine, both for the lifeguards and the public using the beach.
He said: "The upgrades mean our equipment and buildings can be protected and cared for throughout each season, and it will also enhance the service we can provide the public, as well as the working environment for our lifeguards".
This slideshow requires JavaScript.