Choose the right shower… for your very own feel-good moment @UK_Bathrooms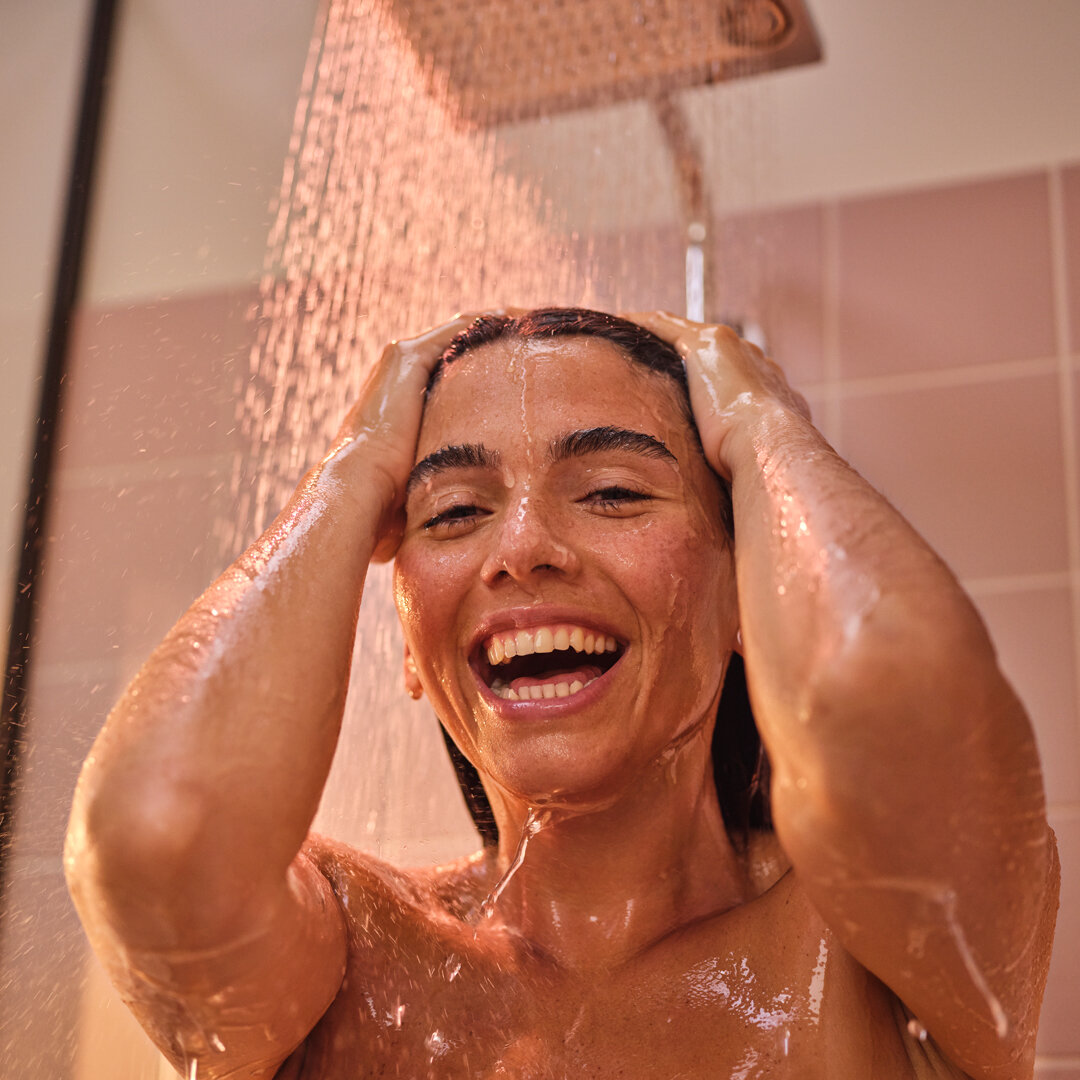 Daily life can be challenging and finding a balance between work and pleasure can prove an impossible task. Showering to escape reality is a popular way to wash away negative emotions and positively influence your mood for the rest of the day. Showering is both a fulfilling and personal way to wind down and provides some much-needed quiet and comfort in the safety of your own home.
Taking a shower in the morning increases your oxygen intake and heart rate – making you more alert and ready to embrace the day. Your body also releases endorphins during a cold shower, which can help to lift your spirits. Aside from boosting your mood, showering can help you sleep better, soothe muscle problems, and fights against depression. Research also shows you're more likely to experience a creative epiphany when taking a shower, as this effortless task encourages your mind to wander.
Leading brand hansgrohe are renowned pioneers in technology and design innovation – they do everything they can to make our experience with water the most beautiful and enjoyable and have recently launched their #AllMyFeels campaign.
"Meet the beauty of water, with #AllMyFeels, a unique showering experience from hansgrohe that centres around a sense of harmony, relaxation, and escapism that celebrates those much-needed "me" moments. Introducing intimate insights into different worlds of emotions that reside inside each of us." says Graeme Borchard, MD UK Bathrooms.
This slideshow requires JavaScript.
Continues Graeme Borchard "The leading champion of this collection is the Raindance Select S120 3jet with PowderRain hand shower includes QuickClean, which means less limescale and more enjoyment with every use. Limescale deposits and grime vanish with the QuickClean feature that removes any dirt from the flexible silicone nozzles by rubbing them. In addition to this, the spray disc will provide an unforgettable showering experience that will leave you surrounded by the true magic of water, guaranteed to brighten your emotions. It also has a Select option that allows you to choose between gentle water droplets and an energising massage for an unforgettable experience."
Discover hansgrohe's beautiful Raindance Select S with PowderRain shower pipe in a matt black finish. This daring hue is sure to add elegance and allure to any bathroom with a distinctive designer look, ideal for exposed installations in bathrooms, the thermostatic mixer is simple to use with temperature control. Complete with a 40-degree safety limit to prevent the water from becoming too hot, providing you with the ultimate luxury shower experience.
Finally, embrace the Crometta E Showerpipe 240 1jet with a thermostat that allows you to conserve water and energy by using up to 60% less water than traditional products and maintains the same standard of comfort. This sleek, stylish shower unit will look perfect in any enclosure and is an elegant and classy way to update your bathroom.
As our lives get busier and we face frequent challenges and obstacles, take time for yourself and 'Meet the beauty of water. "#AllMyFeels."