HOT NEWS FROM APEER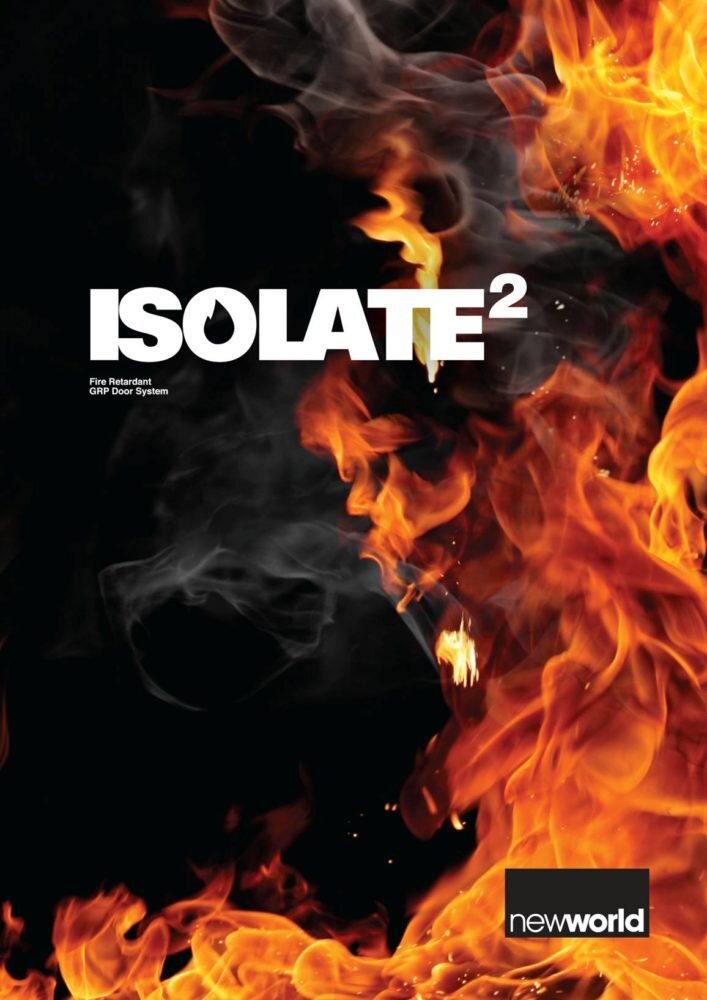 New World Developments, the parent company of Apeer, has launched a new and upgraded version of its 30-minute composite fire door.
Isolate2 replaces the original Isolate door, which has become a preferred choice with local authority specifiers keen to tackle fire concerns in multi-resident housing and local authority homes. The new door features:
even greater thermal efficiency with improved u-values
double instead of single glazed units (in clear and opaque options including Georgian wire)
an improved finish for a better looking door
Isolate2 is a 44mm thick door leaf made up of two GRP skins with an engineered timber core set into a 70mm hardwood frame which is tested to BS EN 942. It is completely maintenance free and features multi-point, high security locking mechanisms and discreet flush fit 2D hinges.
It is also suitable for meeting the legal requirement for a fire door in homes with an internal garage access door.
Available in five styles (two solids and three glazed), the door leaf comes in a choice of six colours with white frames. Widths range from 784mm – 1006mm and height from 1980mm – 2080mm. Size restrictions apply on sidelights which can be used where there is a midrail. Door furniture is also available.
All New World fire door orders are now being upgraded to the Isolate2 specification which offers the improved spec for no extra cost. For a brochure email [email protected]
For more information about Apeer visit www.apeer.co.uk