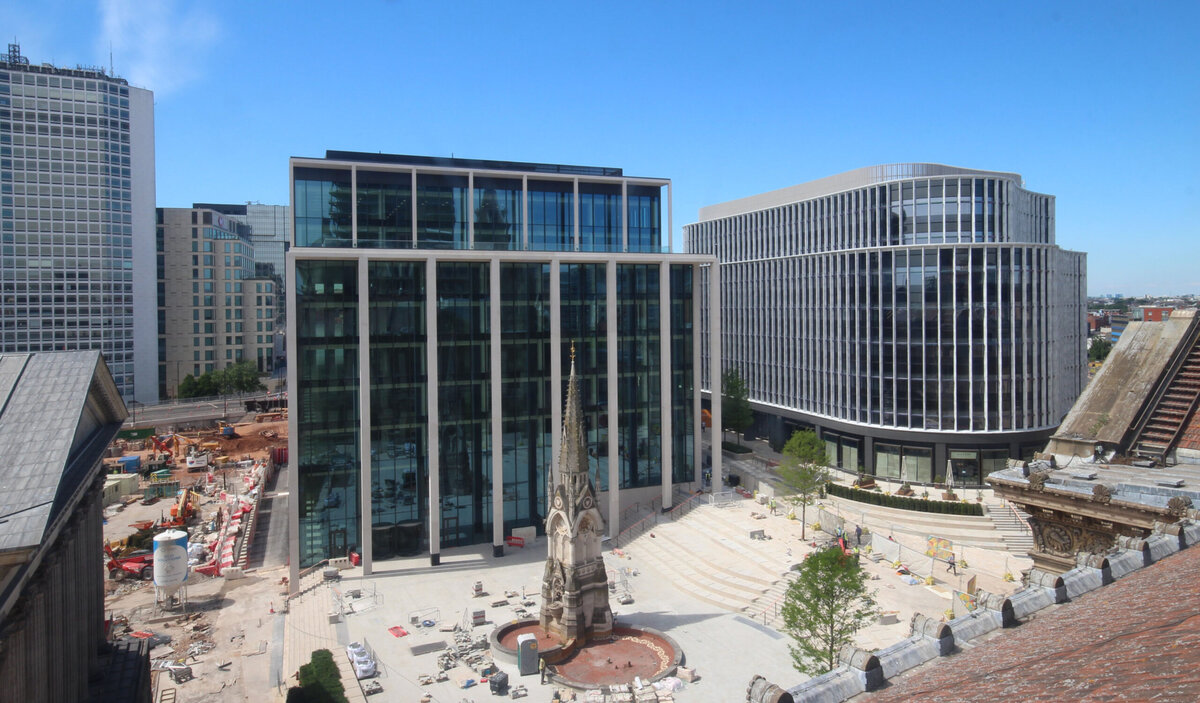 APT Skidata, one of the world's leading parking solutions providers, has completed the first phase of a five-year project within Paradise, a major redevelopment of Birmingham's civic centre being led by  development managers, Argent. 
New parking equipment including Automatic Number Plate Recognition (ANPR) and APT Skidata's cashless digital kiosk (Skiosk Lite) have been installed as part of Phase One of the Paradise scheme, in the basement level of the new Chamberlain Square Car Park. The equipment was in place to facilitate the arrival of the first tenant, the leading professional services firm PwC.  
The car park, which can currently accommodate up to 300 vehicles, has one entry and one exit lane, and four Skiosk Lite machines positioned at the pedestrian entry points. Contactless payment can also be taken at the exit.  
PwC and all future tenants will use APT Skidata's proprietary web-based portal INS.reports to manage their individual car park usage and give instant access to data for insight on how their allowance of car parking spaces is being used. 
Nigel Young, Business Development Director of APT Skidata, says the parking specification is complex but it is designed to be easy to use: "The parking solution has to take into account multiple tenanted, buildings and we have designed a solution that will give tenants full control over their allowance which will be used by employees and visitors alike." 
The complexity, Nigel explains, comes from the number of registered parkers that the development will eventually have: "Even though the entire estate will have 550 car parking spaces when completed, there will be a higher number of registered users due to the ebb and flow of usage, and that requires careful management. PwC and future tenants need a system that enables them to easily manage the spaces they have available." 
APT Skidata is working with Apleona, a leading European real estate and facility manager, and Parking Ideas which provides parking and transportation consultancy and has been the lead consultant on the system design and build at the Paradise' Chamberlain Square Car Park. 
Paradise is one of the highest value public-private commercial joint ventures ever created in the UK. The £700 million 17-acre development scheme incorporates some of Birmingham's most historic squares and listed buildings, and on its completion is expected to transform the area into a vibrant office-led development of commercial, civic, leisure and hotel space. 
Phase two of the scheme will see an expansion of the initial car park to include an additional 200 spaces and providing circa. 30 electric vehicle charging points. By this time, the entire parking environment will be integrated and APT Skidata's INSTANT.exit will create a completely frictionless parking experience allowing tenants to book their parking space through an app, as well as opening up the car parks for public use.