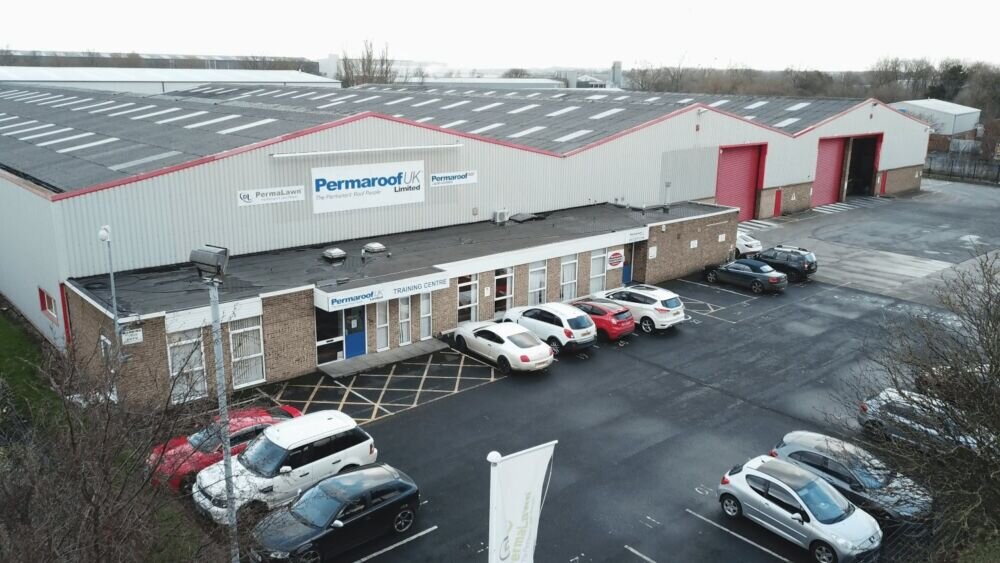 HAVING continued to expand its service offering over the past year, leading supplier of specialist building products PermaGroup has expanded its team too as part of its ambitious growth strategy.
The building products specialist has kicked off the new year by recruiting across several divisions, from accounts and customer service to operations and commercial, following a year that saw demand soar for all building products.
The company has taken on a range of experts to fill new and existing positions at the head office in Alfreton. These include: Neiah Slater, customer service advisor, Lee Bingham, operations manager, Charlotte Caddick, telephonist, and Rob Hunt in PermaRoof Commercial. technical manager. The expansion of the team comes off the back of two consecutive record years for PermaGroup, which has led to exponential growth.
This slideshow requires JavaScript.
Adrian Buttress, managing director of PermaGroup, said: "We're proud to be starting the new year with such strong additions to the PermaGroup team. Our priority is to ensure we hire the right people for the role that are not just experts in what they do but are passionate about what we offer. The latest people to join PermaGroup exemplify our company culture and I'm thrilled to welcome them to the team."
"We've really focused on what areas of the business we can improve with regards to recruitment. For example, taking on extra support in customer service was essential to enhance our customers' buying journeys, and Lee joining as operations manager ensures the efficient delivery of our products. Our goal is to maintain quality as we expand, and not lose the fantastic experience we offer customers, merchants and stockists from start to finish.
With more than 20 years of experience in senior logistics roles, operations manager Lee Bingham is responsible for the safety, efficiency and performance of both the warehouse and transport aspects of the business. He was brought on to prepare for, and support, the further growth planned for this year.
Lee said: "I was drawn to the company due to its rapidly expanding customer base, reputation in the industry and recent award wins. Adrian's aspirations are amplified by the rest of the team, and I knew from this I'd be working in an ambitious and rewarding environment. Since starting my position I've found there to be a really strong team spirit, and I look forward to implementing new processes that will build on the existing foundations and improve our capabilities as an operations department."
Adrian added: "This is just the start of our plans for 2022. We have exciting goals we want to achieve, but we can only do it with a strong team behind us, which is what we have. We're looking forward to developing as a business and aiming for a third record breaking year."
To find out more about PermaGroup, please visit: www.permagroup.co.uk/