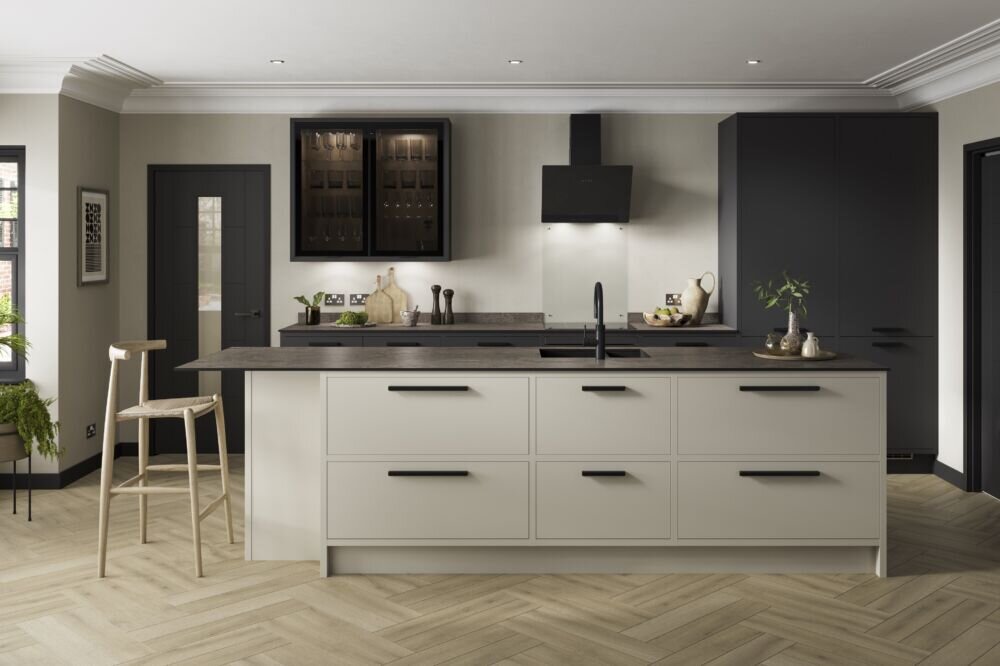 The UK's number one trade kitchen supplier achieves carbon neutral certification for its manufacturing sites in Howden and Runcorn
To achieve this, the company has demonstrated year on year reductions in relative Carbon emissions by 30% since 2015
From 2021, both sites use grid electricity from 100% renewable sources
Howdens Joinery Ltd, the UK's number one trade kitchen supplier, has announced its commitment to maintaining carbon neutrality for its manufacturing operations at key sites in Howden and Runcorn by achieving carbon neutral certification from the Carbon Trust.
Established in 2001, the Carbon Trust works with businesses, governments and institutions around the world, helping them contribute to, and benefit from, a more sustainable future through carbon reduction, resource efficiency strategies, and commercialising low carbon businesses, systems and technologies. The Carbon Trust:
works with corporates and governments, helping them to align their strategies with climate science and meet the goals of the Paris Agreement
provides expert advice and assurance, giving investors and financial institutions the confidence that green finance will have genuinely green outcomes
supports the development of low carbon technologies and solutions, building the foundations for the energy system of the future
Headquartered in London, the Carbon Trust has a global team of over 300 staff, representing over 30 nationalities based across five continents.
The certification Howdens Joinery Ltd has achieved confirms that its Yorkshire (Howden) and Cheshire (Runcorn) manufacturing sites meet the requirements of the internationally recognised PAS 2060 standard for carbon neutrality. Manufacturing operations at both sites constitute 40% of Howdens Joinery Group Plc overall Scope 1 and Scope 2 emissions. In 2021, these sites manufactured over 4.2 million cabinets.
Rob Black, Director of ESG at Howdens said, "Our ESG vision to be the UK's leading responsible kitchen business means that we are committed to reducing our impact on the environment in all areas. Carbon reduction has been embedded within our operational plans for many years and we are proud to have held the Carbon Trust Standard for carbon reduction for the last decade. We're delighted to have achieved our Carbon Neutral certification and can proudly say that we continue to look for new ways that will contribute to our sustainability effort as a company."
Hugh Jones, Managing Director at Carbon Trust Advisory said: "Howdens have been certified to the Carbon Trust Standard since 2012 and this year, we have worked with Howdens to verify their emissions at their Howden and Runcorn sites.
We are delighted to confirm the two sites have met the requirements of PAS 2060 for carbon neutrality. This builds on Howdens efforts in reducing carbon emissions year-on year and further demonstrates their commitment to progressing on their sustainability journey."
For more information about carbon neutrality certification, please visit: https://www.carbontrust.com/what-we-do/assurance-and-certification/carbon-neutral-certification
Find out more about Howdens' commitment to sustainability, here.