Category Archives:
October 2015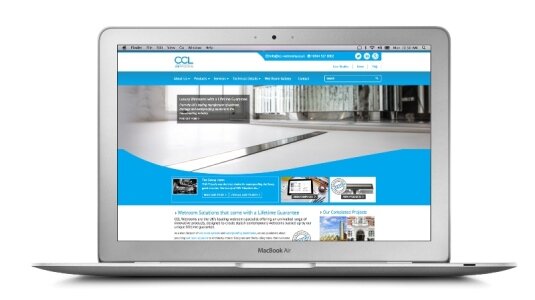 CCL Wetrooms, the UK's leading Wetroom Specialist have unveiled their new website, designed to provide Architects, Specifiers and House Builders with comprehensive technical information to aid the wetroom specification process for their clients.
The contemporary, mobile friendly website has been designed with specifiers' needs in mind and features CCL Wetrooms' comprehensive range of wetroom drainage and tanking systems in easy to navigate sections. It also comprises brand new case studies, technical product downloads and CAD drawings, wet room installation videos and an aspirational wetroom gallery.
The upgraded site features new enhanced content and a re-designed format, which will provide a better user experience for visitors, designed to enhance the company's brand positioning as an authority on wetroom design and specification within the house building and hotel sectors.
The new CCL Wetrooms website complements their latest Product Specification Guide – a comprehensive guide containing the full updated product range of wetroom drainage and waterproofing systems. For an introduction to the new CCL Wetrooms website and its features visit: www.ccl-wetrooms.co.uk/welcome-new-ccl-wetrooms-website/.
Howard Ball, Director of CCL Wetrooms commented: "We are delighted to be launching our new optimised website, designed to support specifiers throughout the wetroom specification process. Online presence is key within any market place and with that in mind, our newly optimised site is the ideal platform for our target audience of Architects, Specifiers and House Builders to learn about the comprehensive wetroom services and guarantees that CCL Wetrooms provide."
For full details on CCL Wetrooms' range of wetroom drainage systems and waterproof membranes, please call CCL Wetrooms on 0844 327 6002 or visit
www.ccl-wetrooms.co.uk.